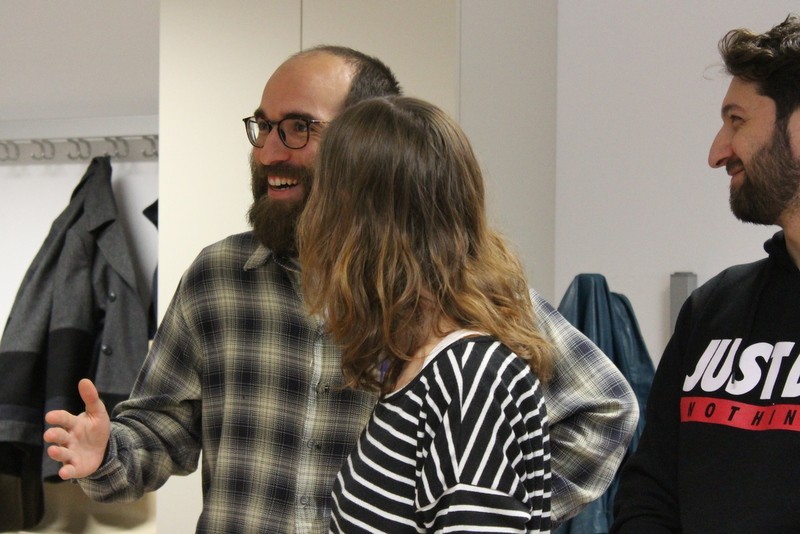 Sapere Aude
Professional civic education


Sapere Aude is a non-governmental and non-profit organization. Our main goal is the promotion of professional and non-partisan civic education in Austria and in Europe.
Our head office is situated in Vienna.
We offer workshops, trainings, participation projects and educational material for civic education matters.
Our target audiences are children, young adults and adults. We have many years of experience with projects with socially marginalized groups, such as young people with disabilities, people with a migratory background, refugees or young people in prison.
In Austria we established long-term partnerships with different youth associations, ministries and educational institutions.
Sapere Aude has experience in European projects and is open to the exchange of best practice-models or the development of new digital and analogue educational tools with organizations from other European countries.

Our association is non-partisan and works independently on civic educational issues.
International references
Selection of organizations Sapere Aude collaborated with on different international and European projects

KEY VALUES
Promotion of independent and non-partisan civic education

Long-term experience in the educational field
Working with different target audiences
Fostering basic democratic values
Participation and inclusion of socially marginalized groups
Using non-formal educational tools
VOICES

"Their professionalism, kindness, creative mindset, cooperative and problem-solving attitude contributed to the development of a very enriching and stimulating collaboration."

(Alessandra Santoianni, European project coordinator - University of Vienna)


"Sapere Aude always is a very reliable partner. We appreciate Sapere Audes ability to offer pedagogical expertise, develop creative ideas and set up concrete projects."

(Maria Lettner, youth policy advisor - Austrian National Youth Council)




CONTACT PERSON
European projects and international collaborations
Mag. Patrick Danter